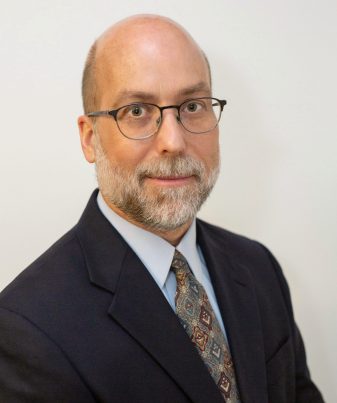 Jeffrey A. Bartos
Jeff Bartos has represented labor unions, their members and officers, as well as employees and consumers for over 20 years. He received his B.A., magna cum laude, from Columbia University in 1987; his J.D. from the Yale Law School in 1990, where he was awarded the school's Colby Townsend Memorial Prize; and his L.L.M. (Advocacy) from Georgetown University Law Center in 1992.
Mr. Bartos represents labor unions in a wide range of litigation in both the trial and appellate courts, under the Railway Labor Act, the Labor-Management Reporting and Disclosure Act, ERISA, Title VII, the False Claims Act, and the Bankruptcy Code. He litigated the first case establishing the scope of the McCaskill-Bond Amendment, providing for seniority integration in airline mergers. He has conducted federal jury trials in cases involving a union's duty of fair representation, Title VII, and the Air Carrier Access Act. He secured the maximum available federal punitive damage verdict in a pregnancy-discrimination jury trial. He successfully represented airline mechanics in FAA investigations and emergency license revocation proceedings, securing favorable NTSB rulings restoring mechanics' full rights. He has represented union officers in federal Inspector General investigations. Mr. Bartos has also conducted numerous emergency federal court proceedings involving the "status quo" obligations of the Railway Labor Act, and represented airline unions during every recent major airline bankruptcy, on creditors' committees, retiree committees, and in litigation.
Outside of court, he has conducted many substantial arbitrations in the airline industry, involving scope, furlough protection, successorship, and seniority integration. For over a decade, Mr. Bartos was also actively involved in resolving internal union election disputes within the Laborers' International Union of North America ("LIUNA"). He served as the Deputy Elections Officer for LIUNA's 2006 and 2011 International Conventions and has conducted training sessions for local unions in how to conduct a local union election.
Mr. Bartos represents individual World Bank employees in proceedings before the World Bank Administrative Tribunal.
In addition to his labor and employment law work, Mr. Bartos has represented plaintiffs in numerous consumer class actions. He has served on several plaintiffs' Executive Committees and played a key role in securing what was then the largest indirect purchaser-class action settlement in U.S. history. He is a member of the Legal Network for Gender Equity; has worked pro bono on adoption and custody cases in the District of Columbia courts; and is on the pro bono panel of the U.S. District Court for the District of Columbia.
Mr. Bartos is a member of the District of Columbia Bar and the American Bar Association's Railway and Airline Labor Law Committee, of which he is a past Union Co-Chair. In 2009 Mr. Bartos was elected by his peers to a 3 year term on the Steering Committee of the Labor and Employment Law Section of the DC Bar.
Mr. Bartos currently serves as a member of the D.C. Court of Appeals' Committee on Unauthorized Practice of Law, and the Yale Law School Association Executive Committee.
Selected Presentations:
"The Lawyer's Role(s) in Internal Union Elections: Planning, Trouble-Shooting and Dispute Resolution", DC Bar (2011) (with Elizabeth A. Roma)
"Arbitration Delay—Compelling Arbitration, Expedited and Alternative Procedures", ABA Railway and Airline Labor Law Committee Conference (2011)
"Do Numbers Lie? Statistical Evidence in Employment Litigation", DC Bar (2011) (moderator)
"Judicial Review of Arbitration Awards under the Railway Labor Act", National Academy of Arbitrators Annual Meeting (2010)
"Where Have All the Major Disputes Gone?", ABA Railway and Airline Labor Law Committee Conference (2010)
"Bankruptcy: Recent Court Decisions on 1113 Rejection", ABA Railway and Airline Labor Law Committee Conference (2007)
Contact: jbartos@geclaw.com