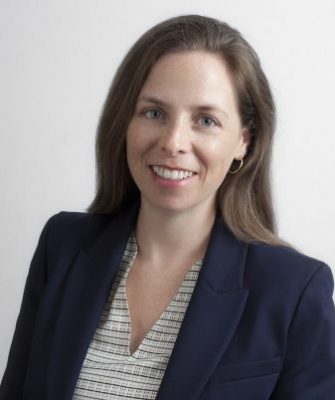 Elizabeth A. Roma
Beth Roma has advocated on behalf of workers since 2000. Ms. Roma went to law school to pursue a career in the labor movement and graduated from the Washington College of Law at American University in 2004 (J.D., cum laude). Shortly after graduating from law school, Ms. Roma started as an associate with the firm, and became a principal in 2011. Her practice focuses on a wide-variety of labor and employment law issues, including matters arising under the Labor-Management Reporting and Disclosure Act, the Railway Labor Act, Employment Retirement Income Security Act, the federal duty of fair representation, as well as various civil rights laws and other employment statutes. Ms. Roma's litigation experience includes representing clients at the trial and appellate levels of both state and federal courts. She also represents clients in arbitration proceedings and before government agencies, including the Department of Labor, the National Mediation Board, and the Equal Employment Opportunity Commission. She also often conducts compliance training, including sexual harassment training for employers.
Ms. Roma graduated from Saint Anselm College in Manchester, N.H. in 2000 (B.A., summa cum laude). During college, she worked as a full-time intern for Senator Edward M. Kennedy on the Senate's Health, Education, Labor and Pensions Committee. After graduating from college, Ms. Roma worked as an organizer for 9to5, the National Association of Working Women, advocating at the national, state, and local levels on behalf of low-wage/low-income working families. During law school, Ms. Roma worked as a law clerk for the Laborers' International Union of North America; the American Federation of State, County, and Municipal Employees; and the Appellate Court Branch, Division of Enforcement Litigation, for the National Labor Relations Board. She also served on the Editorial Board for the Journal of Gender, Social Policy and the Law.
Ms. Roma is active in her community and is a regular volunteer attorney with various workers' rights groups. She is a frequent panelist at professional conferences, including the ABA's Labor and Employment Law Section Conference, the ABA's Railway and Airline Labor Law Committee, the ALI CLE Airline and Railroad Labor and Employment Law Conference, the AFL-CIO's Lawyers Coordinating Committee, and the Peggy Browning Fund. Ms. Roma is the former Union Co-Chair of the ABA's Railway and Airline Labor Law Committee and a Senior Editor for the ABA's Railway Labor Act treatise.
Ms. Roma is a member of the Bars for the State of Massachusetts and the District of Columbia as well as the Bars of numerous federal appellate and district courts, including the Supreme Court of the United States. Ms. Roma holds a Masters of Arts degree in International Relations from American University (M.A., 2004).
Journal Publications:
"The Interplay Between Free Speech Rights and Union Self-Governance: The Free Speech Rights of Elected Union Officers under Title I of the LMRDA," 30 ABA J. Lab. & Emp. L. 1 (2015)
"Permissible, Protected, and Preferable: Intermittent Strikes under the Railway Labor Act," 25 ABA J. Lab. & Emp. L. 259 (2010) (co-author, Carmen R. Parcelli)
"Mandatory Arbitration Clauses in Employment Contracts: The Need for Meaningful Judicial Review," 12 Am. U. J. Gender Soc. Pol'y & L. 519 (2004)
Selected Presentations:
Sexual Harassment Training for Employers, 2000-Present
"Representation Matters Before the National Mediation Board," ALI CLE Program, Airline and Railroad Labor and Employment Law Conference (Washington, D.C., 2018)
"Judicial Enforcement of the Railway Labor Act and "Unfair Labor Practices": Is There 'Protected Activity' Under the RLA?," ALI CLE Program, Airline and Railroad Labor and Employment Law Conference (Washington, D.C., 2018)
"When Things Heat Up Around The Water Cooler: Regulating Employee Speech," Moderator, ABA Railway and Airline Labor Law Committee Conference (Coral Gables, FL, 2018)
"Rail And Airline Service Providers: Now, Who Has Jurisdiction?," Moderator, ABA Railway and Airline Labor Law Committee Conference (Coral Gables, FL, 2018)
"Rail and Airline Service Providers," Moderator, ABA Railway and Airline Labor Law Committee Conference (Sonoma, CA, 2017)
"Final Consolidation in the Airline Industry," Moderator, ABA Railway and Airline Labor Law Committee Conference (St. Pete's Beach, FL, 2016)
"Complex Arbitration Under the RLA: Tips from Advocates and Arbitrators on How to Make Your Case," Moderator, ABA Railway and Airline Labor Law Committee Conference (St. Pete's Beach, FL, 2016)
"RLA Grievance and Arbitration Procedures," ALI CLE Program, Airline and Railroad Labor and Employment Law (Washington, D.C., 2017)
"Key Differences and Similarities between the Railway Labor Act and Its Younger Cousin, the National Labor Relations Act," ABA Labor and Employment Law Section Conference (Washington, D.C., 2017)
"Negotiation, Mediation and Arbitration Under the Railway Labor Act," ABA Labor and Employment Law Section Conference (Chicago, IL, 2016)
"Grievance and Arbitration Procedures under the RLA," ALI CLE Program, Airline and Railroad Labor and Employment Law (Washington, D.C., 2015)
"First Contract Issues under the Railway Labor Act," ABA Railway and Airline Labor Law Committee Conference (New Orleans, LA, 2015)
"Office of Federal Contract Compliance Programs' Requirements: Surprise, You're a Federal Contractor," ABA Railway and Airline Labor Law Committee Conference (San Diego, CA, 2014)
"Transit Employees: Section 13(c) and the Preservation of Collective Bargaining Rights," ABA Railway and Airline Labor Law Committee Conference (San Diego, CA, 2014)
"National Mediation Board Representation Issues: American Airlines v. NMB," ABA Railway and Airline Labor Law Committee Conference (Charleston, SC, 2013)
"Railway Industry Bargaining: Presidential Emergency Board 243," ABA Railway and Airline Labor Law Committee Conference (Laguna Beach, CA, 2012)
"Internal Union Elections: Common Pitfalls and How to Avoid Them and Appeals to the Department of Labor," AFL-CIO's Lawyers Coordinating Committee National Conference (Chicago, IL, 2012)
"The Lawyer's Role(s) in Internal Union Elections: Planning, Trouble-Shooting and Dispute Resolution", DC Bar (2011) (with Jeffrey A. Bartos)
"The Federal Duty of Fair Representation," AFL-CIO's Lawyers Coordinating Committee  Mid-Atlantic Meeting (Washington, D.C., 2009)
Peggy Browning Fund National Law Students Workers' Rights Conference, Panelist, 2009-Present
"Internal Union Elections: Training for Election Judges, Officers and Candidates," 2006-Present
Contact: eroma@geclaw.com