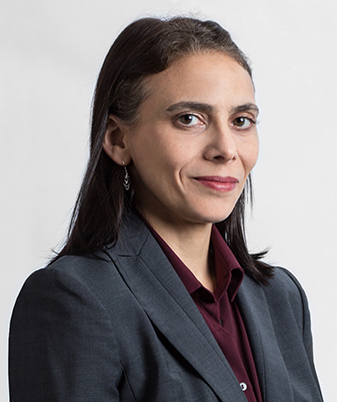 Carmen R. Parcelli
Carmen Parcelli is of counsel with the firm. She practices primarily under the Railway Labor Act ("RLA"), representing labor organizations in both the railroad and airline industries in litigation, arbitration, and collective bargaining. She also counsels union clients on internal governance issues and represents related benefit plans and trusts. Ms. Parcelli joined the firm in 1994, then as a legal assistant. After deciding to obtain her law degree, she continued to work full-time at the firm while attending law school at night. She is a graduate of Georgetown University Law School magna cum laude, Order of the Coif, and was the recipient of the John F. Kennedy Labor Law Award.
Ms. Parcelli is admitted to practice in the District of Columbia and the State of Maryland, as well as the bars of numerous federal appellate and district courts. She has litigated labor law cases throughout the United States in order to vindicate the rights of unionized employees in the workplace and those seeking union representation. She has also represented labor organizations in bankruptcy proceedings, including major airline bankruptcies such as United Airlines, US Airways, Northwest Airlines, and American Airlines. Her arbitration work has included numerous contract interpretation disputes. She has also been involved in a variety of seniority integration matters, including seniority integration arbitration conducted under the McCaskill-Bond statute.
In addition, Ms. Parcelli practices before various federal administrative agencies. In particular, she has handled numerous representation and mediation cases before the National Mediation Board. She has been counsel before several Presidential Emergency Boards ("PEB") formed under the RLA, including acting as lead counsel to a coalition of eight rail unions in PEBs 244 and 245 involving Long Island Rail Road. She has also appeared in matters before the Surface Transportation Board impacting the interests of rail labor, as well as handling union governance issues involving the Department of Labor and matters involving the Equal Employment Opportunity Commission.
Her benefits plan work includes acting as general counsel for multiemployer Taft-Hartley plans and similar funds. She counsels plan trustees and administrators on day-to-day compliance with the Employee Retirement Income Security Act ("ERISA") and related federal regulations. She drafts plan documents and policy statements, and advises regarding the preparation annual reports and other regulatory filings.
From 2010 to 2012, Ms. Parcelli served as the Union Co-Chair of the American Bar Association's Railway and Airline Labor Law Committee. She is a frequent presenter on a variety of topics at professional conferences, including the ABA Section of Labor and Employment Law conference, the ALI Airline and Railroad Labor and Employment Law conference, and the AFL-CIO Lawyers Coordinating Committee conference. She holds a M.A. degree in Medieval Studies from The Catholic University of America, and a B.A. from Brown University also in Medieval Studies (magna cum laude, Phi Beta Kappa). She is a native of the Washington, DC area and attended the National Cathedral School.
Contact: cparcelli@geclaw.com